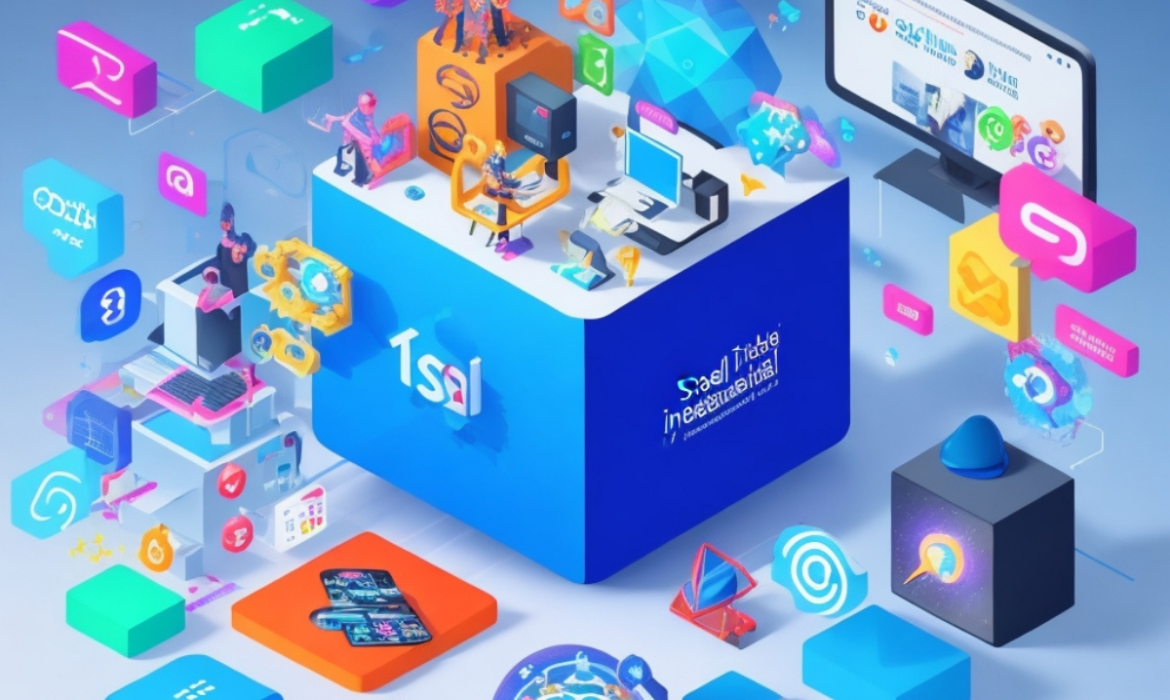 Hello, everyone! I am Madison Parker, a social media enthusiast, always staying abreast of the latest trends. Today, I am thrilled to share with you this masterclass where we'll delve into how to position your posts on social media. Are you ready to dive into the world of Instagram, TikTok, and beyond? Let's get started!
Let's decipher whether SEO is exclusively for Google or also beneficial for social media. Spoiler alert – the answer is a resounding YES, and we will see exactly how you can achieve this.
The Importance of SEO on Social Media
What is positioning in social media? Search engines like Google and Bing have been the reigning champs of SEO for quite a while. However, social media platforms are emerging as significant search engines in their own right. TikTok, for instance, has become a potent search engine. According to Google, 40% of young people use Instagram or TikTok to find a place to eat instead of Google Maps or Google's search engine.
Keywords on Social Media
Similar to conventional search engines, keywords are crucial for SEO on social media. These can be phrases or terms that people use to search for content on social media platforms. To identify the keywords you should use in your posts, you need to understand your target audience. Who are they? What interests them? How do they seek information?
How do you position on social media?
Can you be yourself on social media? Now that we know the significance of SEO on social media and the need to use keywords, let's see how you can enhance the positioning of your posts on social media:
Use relevant keywords: Ensure that the keywords you use are pertinent to your content and what your target audience is searching for.
Create high-quality content: High-quality content is essential to attract and retain your followers. This can also enhance the visibility of your posts on social media.
Optimize your profiles: Your social media profiles should be optimized with keywords and relevant information about you or your company. This can help to boost your visibility in search results.
Interact with your followers: Social media platforms are, above all, social. Engage with your followers, respond to their comments, and share content that interests them. This can help to improve your reach and visibility on social media.
Use relevant hashtags: Hashtags can help to increase the visibility of your posts. Make sure the hashtags you use are relevant to your content and what your target audience is searching for.
Understanding Your Audience
Why understanding your audience is important? The foundation of any successful digital marketing strategy lies in understanding your target audience. This identification process is crucial as it differs whether you are addressing a gym beginner or an expert. The same applies to cooking enthusiasts. You cannot speak the same way to someone who is learning to cook and an experienced chef.
For example, for a chef, there are specific keywords that beginners might not know, like "spherification". Therefore, if your target audience is other chefs, your language and approach will differ compared to when you target cooking beginners.
How do you determine social media content?
Choosing the right content is as important as knowing your audience. For instance, if you're a cook specialized in traditional recipes, it wouldn't make sense to use vegan cooking-related keywords if that's not what you offer.
Moreover, social media searches can be a goldmine for content ideas. For example, on YouTube, you can search for keywords like "abs workout" and see what related terms people are looking for. This can give you ideas for videos you can create, based on what people are already searching for.
How can social media be used to target a specific audience?
Not all brands target a single audience. In these cases, it is essential to adapt your content strategy for each type of customer you aim to attract. You can alternate the type of content you post, catering to different audience segments on different days. For example, on Mondays, you can post content for customer type 1, on Tuesdays for customer type 2, and so forth.
How do you optimize social media presence?
Lastly, optimizing your social media presence is vital. For example, on TikTok, users that appear in searches are those who include the keyword in their usernames. Similarly, if you have a local business, it's important to use geolocation in your posts.
Making an Impact on Social Media
How do you make impact on social media? The first step to making an impact on social media is to define your niche, your audience. We, for instance, focus on community managers and people interested in digital marketing. It's essential that your content is geared towards this audience so that search engines can recognize your content's relevance, thereby enhancing its visibility.
Optimizing Your Content for Search Engines
Even on social media, search engines play a key role in helping people discover your content. Imagine you are a cook or a personal trainer. If someone searches on YouTube or Instagram for "cooking recipes" or "workout routines", what happens? Those who have optimized their content for these searches appear. You have to make your content easy to find for your target audience.
Using Google to Generate Content Ideas
Google can be a great source of inspiration for content ideas. Why? Because people also search on Google. If you search for "paella", for example, you might find user questions like "How much rice per person is needed for paella?" or "Why is it called paella?". These questions could form the basis for your next social media posts.
The Power of Social Media Profiles
Your social media profiles can also be optimized for searches. For example, on TikTok or Instagram, you can include relevant keywords in your name or description. So when someone searches for "community manager" or "digital marketing", your profile is more likely to appear.
Driving Traffic with Links
Your social media profiles can also be used to drive traffic to your website or other platforms. Instagram and TikTok, for example, allow you to include a link in your profile. With smart links, you can direct users to different pages on your website.
Optimizing Your Posts for Searches
Finally, don't forget to optimize your posts for searches. This can be done by including relevant keywords in your posts and using hashtags strategically. By doing this, your content becomes more visible and appealing to your target audience.
Optimizing Social Media Content
What is optimization strategy? Being visible on social media isn't just about including keywords and hashtags. The content should be valuable and relevant to your followers. Thus, beyond SEO techniques, make sure you're producing content that your followers will want to see and share.
The Power of Keywords
Optimizing Covers
Sound on TikTok
Alternative Text
Using Hashtags
Results Analysis
1. The Power of Keywords
Just like a library is organized by topics, social media uses hashtags to categorize content. For example, if you're posting about your culinary experiences in Budapest, it's essential to include relevant hashtags in your post such as #BudapestFood or #FoodieAdventures. This way, people interested in those topics can find your content easily.
2. Optimizing Covers
A key strategy for attracting more viewers is optimizing your covers. This is where you can include keywords that match the content of your post. If you're talking about the best time to post on TikTok, be sure to include that topic in your cover.
3. Sound on TikTok
On TikTok, it's crucial to select audios that are popular and relevant to your content. The platform provides you with a list of the most viral audios in your country. Use them to improve your video's performance.
4. Alternative Text
Another underestimated but valuable tool is alternative text. This feature, available on LinkedIn, Instagram, and Twitter, allows you to describe your images for the algorithm and for people using screen readers.
5. Using Hashtags
When you use a hashtag, you're categorizing your content so that viewers can find it more easily. However, the choice of hashtags should be strategic. You should select hashtags related to your content and popular among your followers.
6. Results Analysis
Once you've implemented these strategies, it's vital to analyze your results.
And that's all for today, dear social media enthusiasts! I appreciate you choosing to share this time with me in this enriching masterclass. I hope you've learned new strategies and feel prepared to take your social media skills to the next level. But I don't want our interaction to end here.
I'd love to hear your impressions. How did you find the masterclass? Is there any topic you'd like me to delve deeper into next time? Do you have any digital marketing tactics you consider valuable and wish to share with our community?
Please, share your comments below. Remember, your contributions are crucial to all of us.
If you know someone who could benefit from this content, don't hesitate to share it. Knowledge is more valuable when spread!
Don't leave without sharing your impressions and experiences. Keep the motivation and keep shining on your social media. See you in the next masterclass!